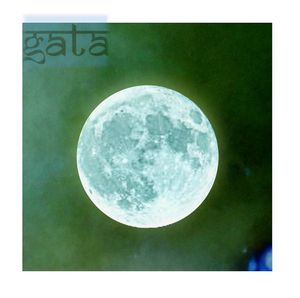 Boundless: Moon Songs
Carry Me (Tara Refuge) 
Om, Tare tuttare ture, Soha
Take me away, won't you carry me 
Let me rest in your arms for a while 
Take me away, won't you carry me 
Let me gaze in the sweetness of your smile 
Tara, take me home 
(Won't you carry me) 
Tara, take me home 
(Won't you carry me) 
Tara, take me home 
(Won't you carry me) 
Oh, won't you carry me home
by Jaya, Chris Berlin and Darren Becker
Sweet Surrender
We are opening up in sweet surrender
to the infinite lovelight of the one
We are opening up in sweet surrender 
to the infinite lovelight of the one
we are opening, we are opening
we are opening, we are opening
words by The Rainbow Family
This Love (Tat Tvam Asi*)
Om 
When the light calls 
this love will welcome me home 
And when the sun shines 
this love will welcome me home 
And when the rain comes 
this love will welcome me home 
And when the night falls 
this love will welcome me home 
Tat tvam asi* 
Only this love 
Tat tvam asi*  
Only this love
Om 
And with the sunrise 
this love will welcome me home 
And when the fires die 
this love will welcome me home 
And when my heart breaks 
this love will welcome me home 
And in the twilight 
this love will welcome me home 
Tat tvam asi* 
Only this love
Tat tvam asi*  
Only this love
Om 
And when the wind blows 
this love will welcome me home 
And when the Earth cries 
this love will welcome me home 
And when my heart aches 
this love will welcome me home 
And in the clear light 
this love will welcome me home 
Tat tvam asi* 
Only this love
Tat tvam asi*  
Only this love
OM
(*"TAT TVAM ASI" = Skt., "You are that") 
by Chris Berlin
Vajra Mantra
om ah hum            (for clear, open awareness TRANSFORMING body, speech and mind)
hum
Home, Find Me
Home, find me 
Open up your doors 
Let light in, 
Out light pours
Open up your doors  
Let light in,  
Out light pours
A moment ago, a friend presented me with a gift. 
It wasn't wrapped in fancy papers or ribbons, 
He couldn't hand it to me because it had no structure or shape, 
But I received it with appreciation and an open heart. 
What it contained were things he felt I needed, 
Like kindness, compassion and love, 
The ability to relate and connect with others 
And gratitude for just being able to be present. 
Stay with me in this moment, 
Focus on the silence and sounds of now, 
Acknowledge and embrace each thought and feeling 
Sense and experience them all. 
For that one moment performed its mission 
And now, as I reflect on that moment, 
I was grateful for his thoughtfulness and caring, 
His empathy for my struggles and pain, 
His love and concern for my comfort. 
Those gifts are now part of my essence. 
And he only stayed for a moment. 
Home, find me  
Open up your doors  
Let light in,  
Out light pours 
Open up your doors   
Let light in,   
Out light pours
by Darren Becker
Poem by Michael Miceli
Medicine Buddha Mantra
(spoken word:) 
The meaning and translation of the Medicine Buddha Mantra
is that of calling upon bekhandze
whose royal nature is divine
as he is the ultimate guru of spiritual wisdom,
shining with the illumination of one who is fully awakened.
The intention is to do away with suffering and the pain of illness
through spiritual wisdom and the compassion one brings
to all beings everywhere. 
TAYATHA,                                                    (Thus we chant,)
OM, BEKHANDZE, BEKHANDZE,          (Om, Bekhandze, Bekhandze,)
MAHA BEKHANDZE,                                (Great Bekhandze,)
RADZA SAMUNGATE, SOHA                (Royal and into the highest realms,
                                                                      we offer up this wish [for healing and
                                                                      peace through wisdom and compassion
                                                                      for ourselves and all living beings. may this be so.)
 
True Refuge of Love (Metta Chant)
May I be deeply happy 
May my life be safe 
May my heart be peaceful 
May my body and mind be well 
May you be deeply happy 
May your life be safe 
May your heart be peaceful 
May your body and mind be well 
True refuge of love 
I am at home 
In a boundless heart 
True refuge of love 
you are at home 
In a boundless heart 
True refuge of love 
May we be deeply happy 
May our lives be safe 
May our hearts be peaceful 
May our bodies and minds be well 
May all be deeply happy 
May all lives be safe 
May all hearts be peaceful 
May all bodies and minds be well 
True refuge of love 
We are at home 
In a boundless heart 
True refuge of love 
All are at home 
In a boundless heart 
True refuge of love 
by Darren Becker and Chris Berlin
**All songs: Copyright, Satigata Music, 2018**